---
Five Things To Consider When Making Your 2020 Marketing Plans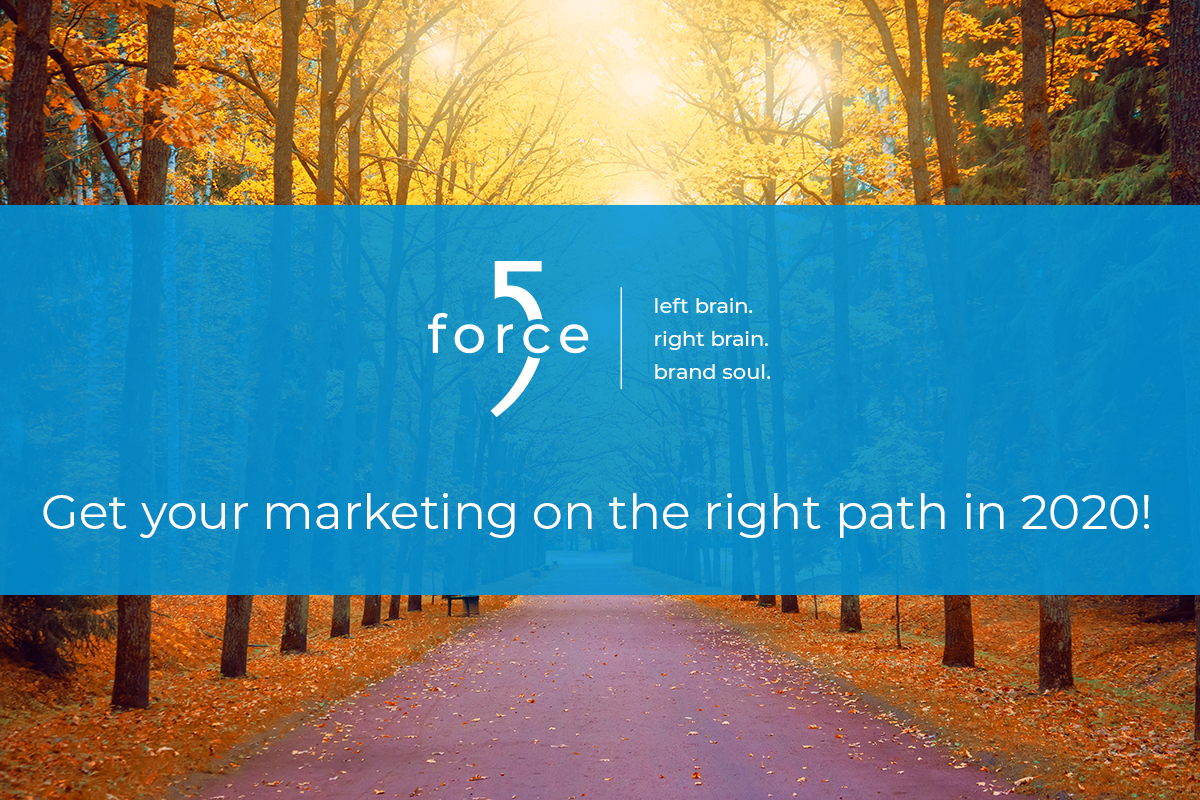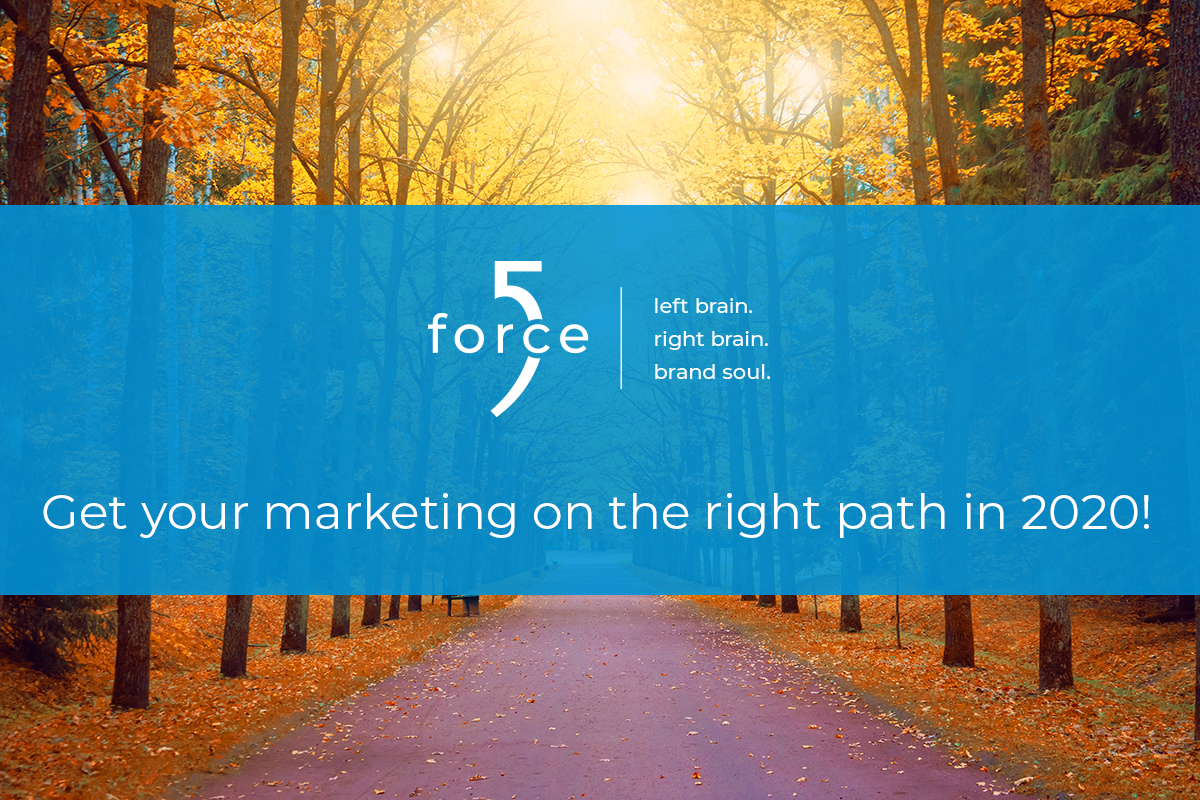 Whatever type of business or organization you're in, you've probably been working on your big plans for 2020. Maybe you're aiming high at some bold and exciting sales goals or perhaps have decided you want to work on increasing your brand awareness. At Force 5, we'd love to help you reach whatever marketing goals you have set for the future.
Here are five important things to consider when setting a course for your marketing in 2020.
1.  How will you leverage digital marketing?
There is an ever-increasing number of tools, tactics, and services in the digital marketing world. Plus, what works today may not work tomorrow! Which things are right for you? How much should you spend? Well, like many things in life, it depends. Statistics show that digital marketing spend has consistently grown for years now, and doesn't show signs of slowing. What is most important is that your business/organization is exploring what digital marketing efforts are right for you.
Start by looking at your target customers. Where are they paying attention? What digital tools do they use? If you're putting out content through the right channels with a relevant message, you've taken a great first step in leveraging digital. Next, take a look inward at your brand and culture. Which digital channels and what types of messages will be most authentic to you? Be careful not to jump on the next big thing without making sure it fits your brand.
2.  Do you have the right media mix?
Which marketing and communication channels do you use, and why? Using the right marketing channels at the right time and place can make a huge difference in your effectiveness. An easy way to determine the right media mix is to look at your audience, budget, and brand/message. First, how does your audience get information? Do they read the news paper or get news on their phones? Second, what resources do you want to allocate to your media buys?  If you're relying on your marketing and media buys to drive your business, are you spending enough to meet the business goals you've set? Third, what is your message? If your call to action is complex, you probably shouldn't put a paragraph on a billboard and hope people pull over and read it. Your message should fit the medium, whether it be broadcast TV ads, OTT streaming ads, radio, or outdoor.
3.  How do you want to be perceived?
It has been said that your brand is what people say about you when you're not in the room. This is a great example that illustrates the fact that brand is all about perception. But this doesn't mean perception of your brand is out of your hands. Start by first defining who you want to be and what you will promise to your customers. From there, act and speak in a way that is true to what you promise. Being consistent and authentic are some of the fundamentals of reinforcing your brand.
4.  How do you capture sales leads and what do you do with them?
You probably have some sort of system for gathering and tracking leads. Whether you use an Excel spreadsheet or a robust customer relationship management system, it can be challenging to get your sales system and your marketing efforts aligned and working in harmony.
5.  What is the big picture?
Everything we've mentioned up to this point are different pieces and parts of an overall marketing strategy. Maybe your marketing efforts have been scattered, feel sort of random, or maybe you're just reacting to what's in front of you. It might be time to take a few steps back and look at or reset the big picture for your marketing. What are your goals for your business or your organization? How can you leverage marketing to help support and accomplish those goals? What do you want your marketing efforts and team to look like in five years? Do you need to make some changes in your marketing strategy?
We hope that these questions have sparked new thoughts and ideas for your business or organization. If you have big plans and goals for 2020 and beyond, it can be daunting to try to set goals, manage budgets, lay out tactics, and then execute them on top of everything else! At Force 5, we truly seek out strategic marketing partnerships. We think our work as brand and marketing specialists gets better the more deeply we know and understand our clients. If you're looking for a team of marketing experts that support you as you aim high in 2020, we would love to meet you!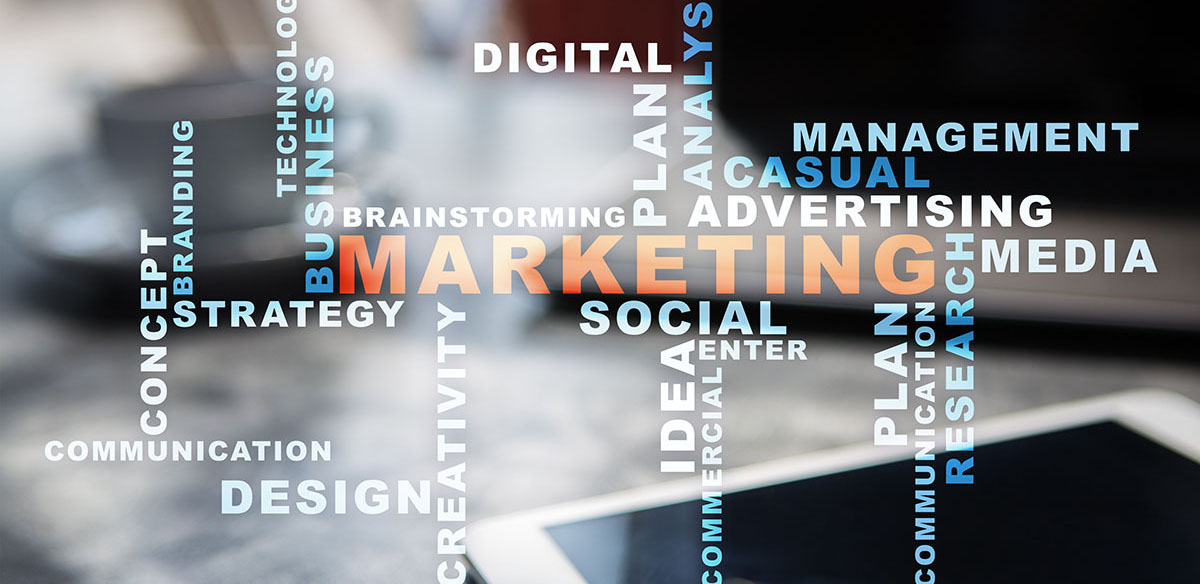 ---