---
Google Reviews: A Sneaky SEO & Conversion Gem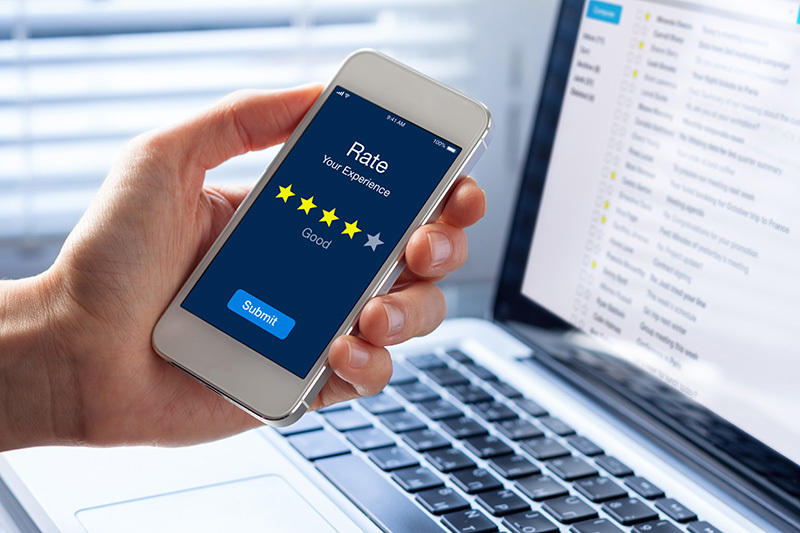 By Jim Ragosta, Digital Media Specialist
As consumers continue to shift to a more digital driven approach for their product and service needs, SEO continues to be more important than ever. SEO isn't as easy as some think, it is in constant flux given Google's random indexing, new algorithms, and competition against others who are also making optimizations. On the local level, there is one SEO method that seems effortless and can help your business stand out…Google Reviews.
Reviews are powerful and often influence consumer decision-making. Brightlocal, an integrated SEO and local citation platform, found that 68% of Americans are more likely to use a business based on positive reviews and 86% of online buyers read reviews before making a purchase decision. That's an impressive stat, and honestly very important. If you are a business and have a Google My Business profile, what are you doing to encourage your customers to review your product or services? So, how does a simple review influence SEO? Well, it's quite simple.
When a person writes a review, they will most likely reference your business aspects. Example: Jim's Auto & Detailing is a local auto repair and detailing business.
Nicole, a pleased customer, just had her oil changed, tires rotated, and a discounted car wash. Nicole takes to Google to write a review about her experience: "I showed up to my appointment on time and was in and out in 30 minutes. They changed my oil, rotated my tires, and I opted for a car wash that was discounted since they are $3 off on Monday's. Would highly recommend!"
In this review, nowhere did Nicole mention the business name, but what she did mention are services the business provides and offers that are available. It so happens that on jimsautoanddetailing.com, the website mentions these services and offers, as well as the Google My Business profile. People are likely to search for "oil change services" or "I need a tire rotation," as well as wanting to book an appointment rather than be a walk-up customer. If you notice, a web of information is being linked together by not just the business, but the consumer. This is what Google encourages and likes to see, as it starts to give priority of your business being highly relevant and consistent in matching consumer needs and intent. Incredible.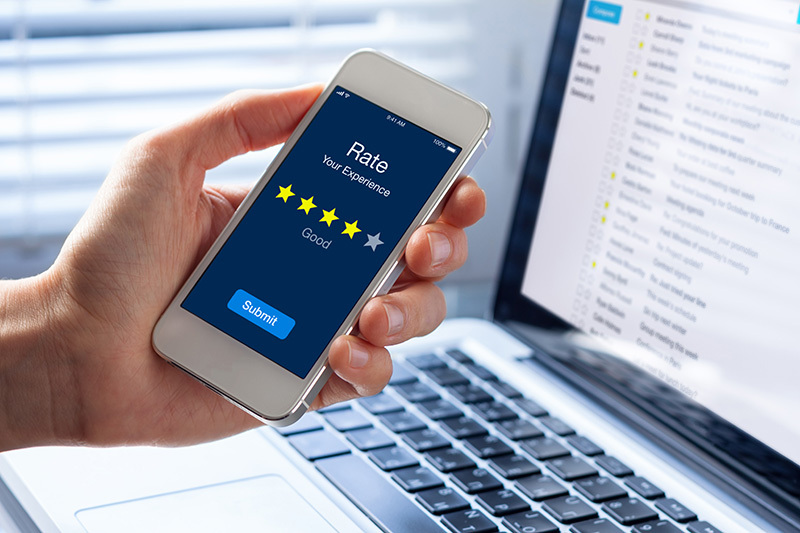 So, what are the ultimate benefits of receiving Google Reviews?
Increase in local business authority
Improved business transparency
Wow, all of this just by someone leaving a Google Review? Yes. Pretty effortless, but there are some actions you'll still need to take.
Respond to reviews, positive or negative
Keyword drop when responding to reviews
Encourage customers to write a review instead of relying on them to do so
Keep track of customer needs, wants, concerns, and praises for improved operations or recognition
It is worth a mention that in addition to Google Reviews, a business should also consider other review options sites like Yelp, Facebook, Trip Advisor, etc. that are applicable to your business's consumer audience. By claiming/creating a profile on these other sites, you're increasing your business's web presence and again creating a web of links on the internet which should always find it's way back to your main website. 
Reviews are critical to the long-term success of your business from a searchability and reputation standpoint. There is no question that consumer decision-making is influenced by positive and negative reviews, and both are equally important to reflect your strengths and weaknesses, which ultimately will make your business more successful. Contact Force 5 and see how we can help develop a strategy to stay engaged with your customers and get them to write reviews. We look forward to hearing from you!
---