---
Have We Lost Connection With Our Target Audiences? Think Again.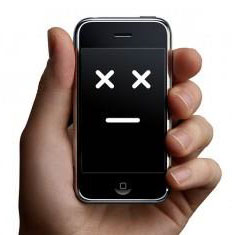 During these challenging times, many of us are experiencing furloughs, unemployment, the juggling of our work schedules along with the schedules of students and their e-learning. On top of those challenges is wondering how do we stay in contact with our target audiences. Some experts have said people are "hunkered down" and aren't doing anything, causing some businesses to wonder if they've lost touch with their target audiences. However, there's a silver lining in the "hunkering down."
As people work from home, they are consuming more hours of television (thru traditional mediums and streaming) and radio than ever over the past few months. Take a look at these statistics:
Daytime TV viewing is up 33%.
Cable News networks are enjoying a tremendous surge of 117% in viewership: Fox News (3.5 million prime time viewers) followed by MSNBC (1.8 million) and CNN (1 million) (source: Nielsen March 2020).
TV streaming is up 61% in the South Bend/Elkhart market (source: EffectTV March 20-April 5 2020).
83% of adult Americans are consuming more radio since the COVID outbreak (source: Nielson, March 25 2020).
And the American consumer isn't just working from home; they're making purchases:
69% will be shopping for food.
47% will purchase gas for automobiles.
40% will purchase takeout food.
..and there are many more data points.
(source: Nielsen, March 25, 2020)
So, what to do? Continue executing your marketing and advertising plans. You may want to review your media mix (your mix may also include digital search/display, YouTube, Social media) and ascertain if there's a need to shift ad dollars. And, your messaging should stay on point: engage, educate, inspire.
---