---
Force 5 Offers Valuable Training to Business Leaders at Brand Camp
(May 2022 – South Bend) Force 5 is thrilled to share that the first session of Brand Camp will be held on Friday, June 3, 2022, 8 am – 12:30 pm EDT.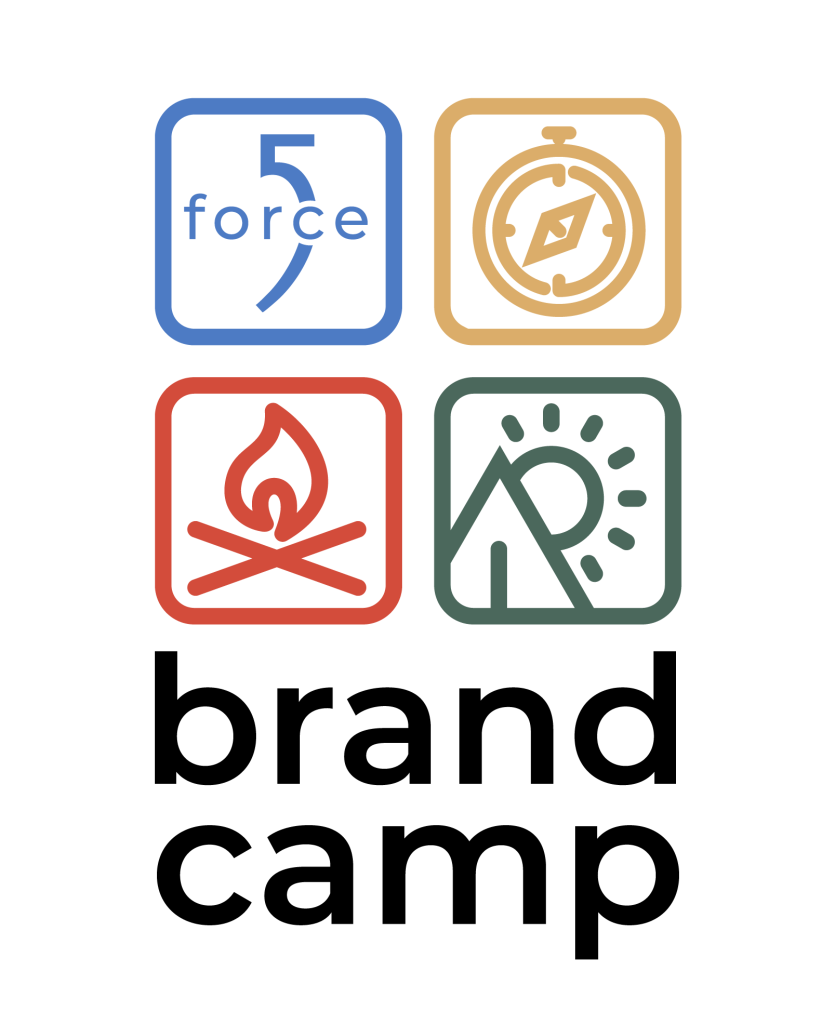 Brand Camp is a half-day training experience held at Force 5's headquarters (1433 Northside Blvd., South Bend, IN 46615). Brand specialists will help participants gain a better understanding of brand and begin their own discovery process. They will leave with practical steps to help their brand move forward.
"We designed Brand Camp to be an opportunity for participants to take the time needed to understand what's most important for their businesses, something that easily gets lost in our everyday busyness."

Force 5 President Deb DeFreeuw, who is a Certified Brand Strategist and one of the Brand Camp instructors
Can't Make It This Time? Brand Camp Will Be Back!
Brand Camp will be held once per quarter, so businesses that cannot make the June 3rd session can apply for next quarter's session once the date is finalized.
Registration cost is $299, which includes space and lunch for up to four participants from a company. Force 5 recommends that companies send at least one senior leader and a marketing professional to the event for maximum impact. To apply for this or an upcoming session, visit https://www.discoverforce5.com/brandcamp.
About Force 5
Force 5 is a woman-owned brand development and marketing communications firm with unmatched expertise in technology and creative execution. Our highly creative culture produces insightful brand expressions, effective communication strategies, and award-winning marketing programs. We are the only agency in the Region and one of only 30 in the entire nation that has Certified Brand Strategists on staff. Our clients are private and public entities that operate regionally, nationally, and globally.
---