---
What Is Sustainable Marketing?
It's no fad. Sustainable marketing is here to stay, and big businesses are starting to take notice. With recent studies showing that 79% of consumers change their purchase preferences based on a company's "social responsibility, inclusiveness, and environmental impact," the opportunity is vast. But what is sustainable marketing?
Let's start by taking a look at what we mean by sustainability.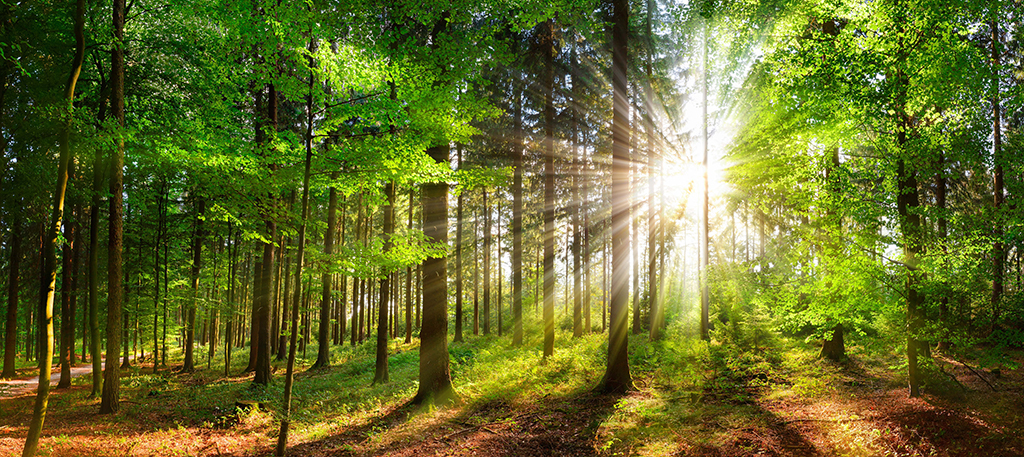 The Three Pillars of Sustainability
We all use the term "sustainability" every day thinking we agree on what it means, but when you ask someone to come up with a definition of the term, it's often hard to nail down. Likely, this confusion stems from the fact that sustainability has three major pillars.
In each of these domains, the primary goal is to things that last and aren't depleted. Sustainability thinks long-term, often generationally, to ensure that success and growth are not fleeting. For the environment, this means maintaining the planet and its ecosystems. For society, it's all about societal structures that work for everyone, so they endure. In the economic world, it's all about growing without burning out.
Applying this Approach to Marketing
Coming from this perspective, the goal of marketing shifts dramatically. Traditionally, we think of marketing as laser-focused on revenue generation, but sustainable marketing adds to this goal. It isn't just about the money.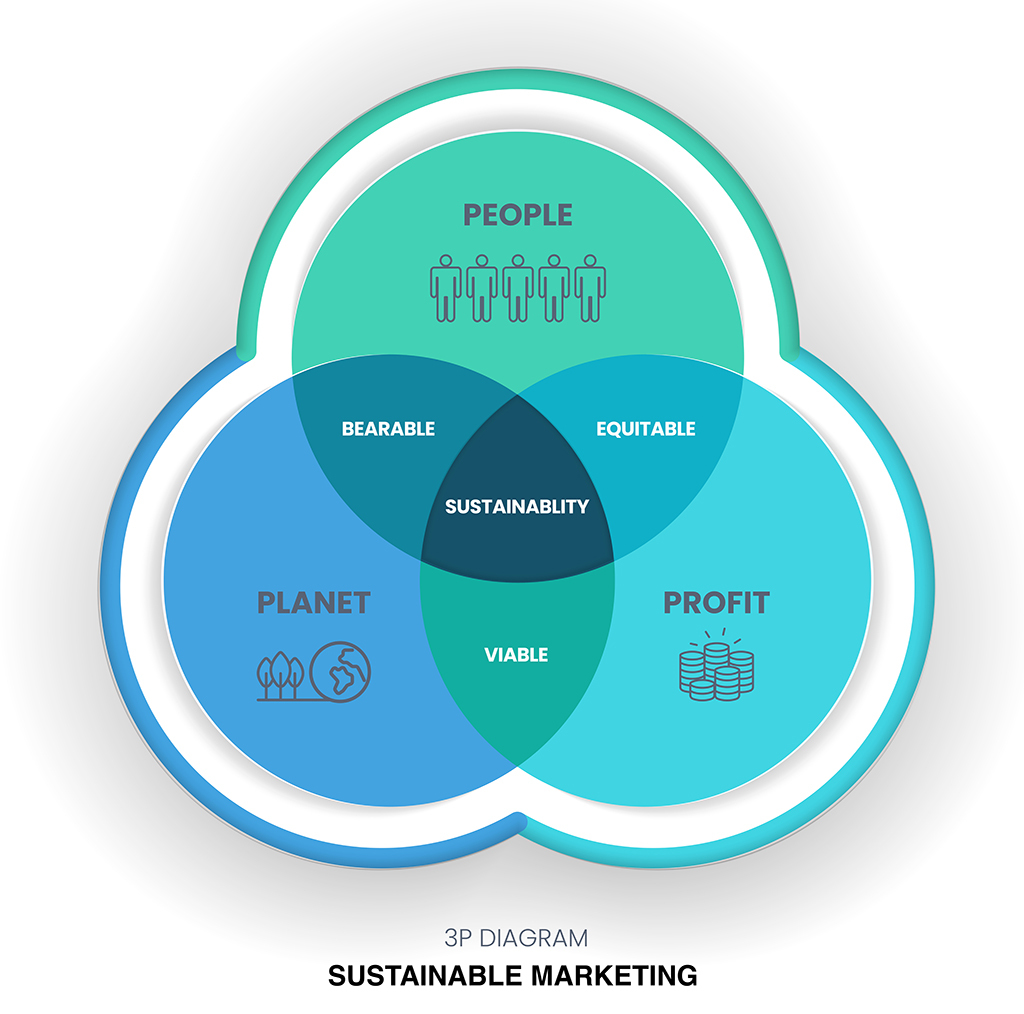 A useful way to think about what this looks like came to us from our friend Mike Keen, who founded the Green Drinks community in South Bend and currently leads Thrive Michiana. He thinks of sustainability as having a "triple-bottom line": people, planet, and profit. This means that as marketers, we are accountable for growing the value of all three for our organizations.
Whew. That's a tall order.
Sustainable Marketing Strategy
To hit the triple-bottom line of sustainable marketing requires a fresh strategic approach. When choosing tactics, sometimes the most "profitable" avenue may no longer be the one chosen. Occasionally a sustainable marketer will view a campaign as successful even if it doesn't hit revenue targets if progress is made toward another part of the expanded bottom line.
For example, if I was planning a go-to-market strategy for a new product in the sustainable marketing model, I might include things like minimizing travel required for related events or using carbon offsets for any necessary travel. I would also consider the question of if this new product will be a net positive for people, and if not, can we adjust it to do so. Finally, I want to also make sure we can make a profit, so I can keep my job and we can all keep making a difference.

Another great real-world example comes from our friends at Inovateus Solar. They recently put out a blog explaining their priorities as an organization. They have a clear focus on the "triple-bottom line" and are taking decisive, and sometimes challenging, action across the business as a result.
We think you'll find that this approach enriches the marketing process. Are you curious about what it could look like in your organization? Be sure to reach out to us at Force 5 to discover your path to effective, sustainable marketing.
---