---
Force 5 Adds Another Left-Brain to the Team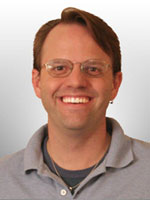 Force 5, South Bend, In., announces the addition of Christian Mattix as web application developer and network administrator. Mattix's responsibilities include technical design and development of web applications, along with building, optimizing, maintaining and trouble shooting complex and secure databases, among other duties.
Mattix graduated from Purdue University with a Bachelor of Science degree in computer science and a minor in English. He interned with Microsoft and has worked with a variety of companies, including small start-ups, medical centers and Purdue University's College of Education. Through his experience he has been instrumental in the development of an intranet search engine for arbitrary, unstructured data types and files; a retail and marketing management program for a mid-size grocery retailer; an artificial intelligence based expert system that handles process automation and information flow; and interfaces and applications that interact with electronic medical record systems.
Located in South Bend, Force 5 is a next generation brand development and marketing communications firm. The company combines expert technology with creative and soulful ideas to drive client's goals beyond expectations through insightful brand expression, brilliant ideas and award winning marketing programs. Force 5 works with clients as strategic partners to build communities and exceed the expected. For more information, visit www.DiscoverForce5.com.
---