---
How To Prepare Your Small to Mid-Sized E-commerce Site for The Holidays and Beyond 
New to e-commerce and want to partake in that most coveted of online shopping holidays, Cyber Monday, or just want to be ready for the holiday rush but don't know where to start? Here are some suggestions to elevate your e-commerce game not only for the holidays, but throughout the year.
Promote Your Deals
Have you let your past, current, and potential customers know about your upcoming deals?
For previous and current customers: we recommend an email campaign approach. Identify your Customer Segments and target them with specific email campaigns. This can be done through the information in your CRM system, or third-party marketing platform. Larger companies can utilize the power of AI software to help better identify customer segments and tailor messaging. We could sit here all day and discuss how AI can help segment by digging into your customer's buying habits, combing their social media and so on to predict their buying needs, but odds are you already have the data in your CRM to get do a good enough job identifying segments.
After you identify your segments, craft a message, and offer that will resonate with those customers. You will want to create a sense of urgency in your message, so we recommend including:
Countdown timer
Exclusive offers
Limited time offers
Teasers
Discount codes
Coupons
The added benefit of discount codes and coupons is the ability to better track and measure the success of your email campaign.
For potential customers: we recommend good ol' fashioned digital marketing. Create social media and Google campaigns that make sense based on your product or service, and your target audience.
For most retail e-commerce, some great places to promote your products are on Instagram, Pinterest, and through your Google Merchant Center. Additionally, Google Search Ads can be effective when promoting specific products, or brands. You could do a Google Search Ads campaign based on Cyber Monday keywords, but that would be vague, and you want to be specific with your offer and audience to get the best ROI.
Video ads work great and don't need to cost a lot to make. Create short video teasers for your Cyber Monday deals and use those to advertise on Instagram, Pinterest, TikTok, and even YouTube.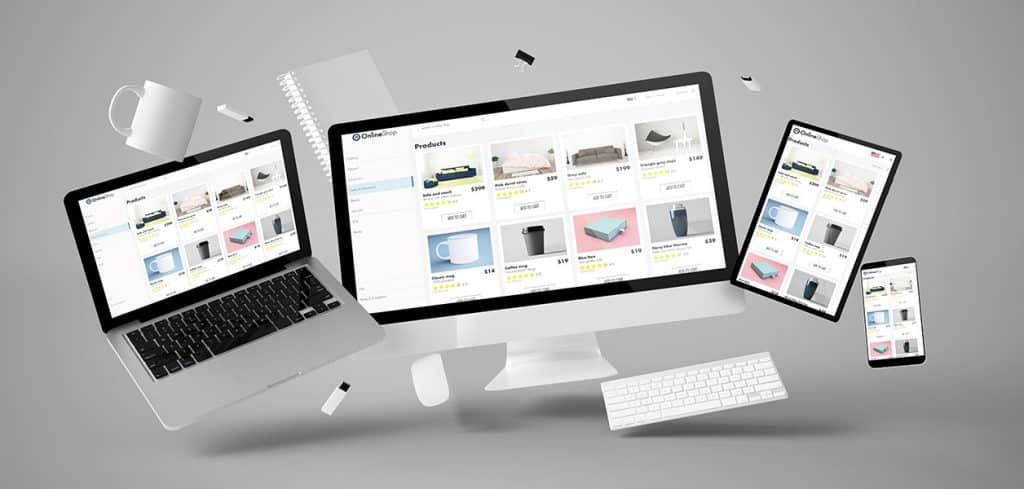 Get Your E-commerce Site Ready
There are a lot of e-commerce sites out there competing for your customers, one way to win them over is to optimize their experience. Make sure your website has the basics covered.
Here are some must haves:
That it is responsive
SSL certification
Can handle an influx of traffic
Has easy to follow navigation
Good imagery and information
Suggested addons
Flexible payment options
Good on and off-screen SEO, including optimized page speed
And ADA compliant
Test your discount and coupon codes, you don't want to have a pileup of unhappy customers not able to access their discount, they will leave for your competitors.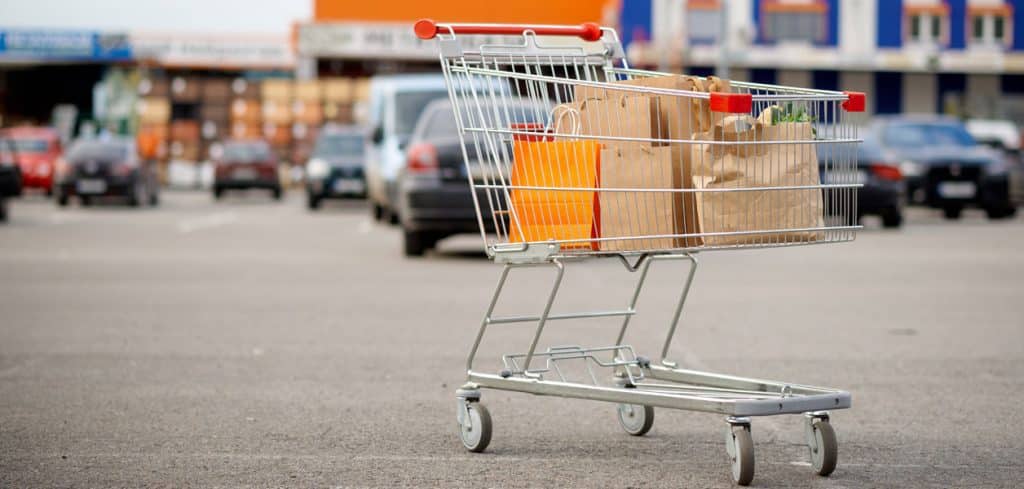 Have a plan for abandoned carts.
Reduce the friction that leads to abandoned carts. There are several identified reasons visitors fail to complete their purchase and abandon their cart.
48% of over-all carts are abandoned are because of additional fees, taxes, processing, shipping, etc. 24% of visitors abandon their carts because they are required to create an account before purchasing, and 21% of abandoned carts are due to a complicated checkout process.
Surprise fees can cause you to lose this sale and potential future purchases. Be upfront with your visitors before they discover the ultimate truth in their cart. Visitors will be more accepting of these fees if they know about them upfront. Make your checkout process as smooth and seamless as possible with multiple ways to pay and no registration required. If they have enjoyed the experience you created, they will return.
Many e-commerce platforms, like Shopify, have the functionality to create follow-up emails reminding visitors about their abandoned cart. You can better entice these visitors back by including an additional discount or promotion in these emails.
Additionally, you can implement a retargeting digital ad campaign. This can be costly, and time-consuming to set up, but will result in a good chunk of your visitors returning to complete their purchase, especially if there is an added incentive, like a discount, attached.
Personally, I am not a fan of display ads, they are often overlooked and have notoriously poor ROI. However, they can be effective for retargeting because the visitor already recognizes your brand and will notice it. You might want to create a retargeting campaign across social media and Google Display ads to entice visitors back to your e-commerce site to continue browsing or complete a purchase.
After The Purchase
Track and record your customer's information, purchases, and interactions in a CRM for future use.
Create follow-up emails thanking them for their purchase, offer incentives for future purchases, and ask for feedback. Offer them the chance to subscribe to a newsletter with future deals, this should also be available through a bounce lead-flow popup.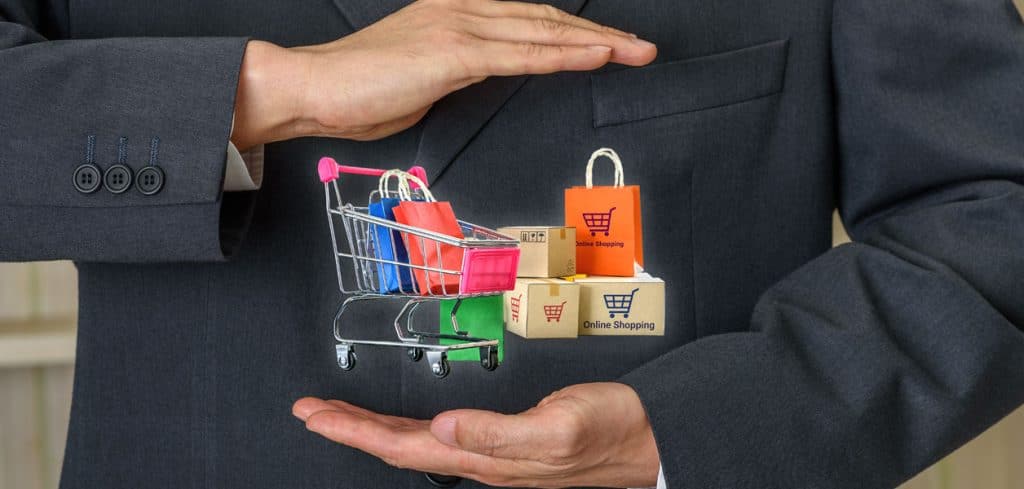 Additional Steps for Your E-commerce Company Success
You will want to be certain the inventory is available, have a sound inventory management system, and notify visitors when something is out of stock. Posting how many of a product is left in stock can also motivate visitors to purchase as it projects a sense of urgency.
Have your shipping setup to ensure correct rates and shipping times. You want to ensure you can fulfill your promises and avoid unhappy customers.
Have a good return strategy established and have it clearly posted. 92% of customers would purchase again from an e-commerce site that has an easy return policy. And of course, 79% of customers want free shipping for returns. Choose whatever return policy works best for you and your business and post it clearly, 67% of online shoppers check the return policy before purchasing.
Have support staff on hand to help assist visitors through phone, email, and chatbot. Things will go wrong occasionally, have the resources available to help your customers before they leave your site for a competitor. Odds are one bad experience will prevent them from returning for future purchases.
The world of e-commerce is very competitive with new technologies, tactics, and "dos and don'ts" coming out all the time. These are some basic, tried and true strategies to help you get the most out of your e-commerce this holiday season and beyond without breaking the bank.
If you have any questions or need help,
call us and talk to a human – 574-234-2060. Happy holidays!
---