---
Force 5 Adds New Vice President of Client Development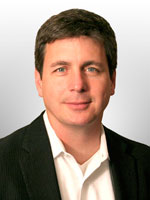 South Bend, Ind. – Force 5, South Bend, Ind., announces the addition of William "Butch" Whitmire as Vice President of Client Development. Whitmire's responsibilities include building long-term relationships with, and developing and implementing marketing strategies for prospective clients.
Whitmire has over 22 years of sales, management, marketing and leadership experience in planning, communicating and executing marketing initiatives and creative projects. Since graduating from Michigan State University with a degree in marketing, he has worked with companies such as Stanz Foodservice, Gordon Food Service and Granger Community Church to help them develop and exceed strategic marketing objectives and realize organizational growth.
Located in South Bend, Force 5 is a next generation brand development and marketing communications firm. The company combines expert technology with creative and soulful ideas to drive client's goals beyond expectations through insightful brand expression, brilliant ideas and award winning marketing programs. Force 5 works with clients as strategic partners to build communities and exceed the expected. For more information, visit www.DiscoverForce5.com.
---