Cass County Fair App
The Ultimate Fair Guide in Your Pocket
---
Force 5 worked wih the Cass County Fair (Cassopolis, Michigan) to create the Cass County Fair app, to serve as the ultimate fair guide in the fair-goer's pocket. The app provided all the useful, up-to-date information that visitors needed to make the most of the Cass County Fair, including the Grandstand line-up, livestock show schedules and other entertainment so people could plan on what to see and do.
Features of the app included:
Daily schedule of all Fair events, including Grandstand entertainment, exhibits, livestock shows, and demonstrations.
Details about Grandstand shows and free grounds entertainment
Fairground map, directions
Current weather and forecast
Preview videos of grandstand concert performers
Access the Fair's social media accounts on Facebook, Twitter
Fair administrators were also able to send push notifications through the app to notify fairgoers of upcoming events, changes in schedule, and lost child alerts.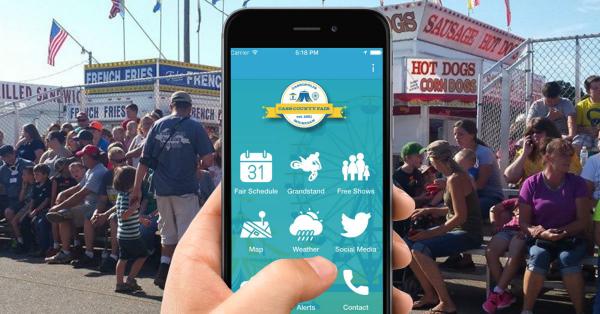 ---