Stay Metrics tasked Force 5 to update its website www.staymetrics.com. Specifically to work with them to better tell the story of what services they offer as it was a complicated message. 
Force 5 was created a responsive, user-friendly website that illustrated how their services worked. We worked with them to shoot photography of their team; write copy that was optimized for SEO and overall improve their website presence. Truck driver turnover was and continues to be, a growing problem. To drive conversions for the StayMetrics service, Force 5 created a calculator to help the user determine the cost of turnover.
StayMetrics was purchased in 2020 by another company, so the current website is no longer live.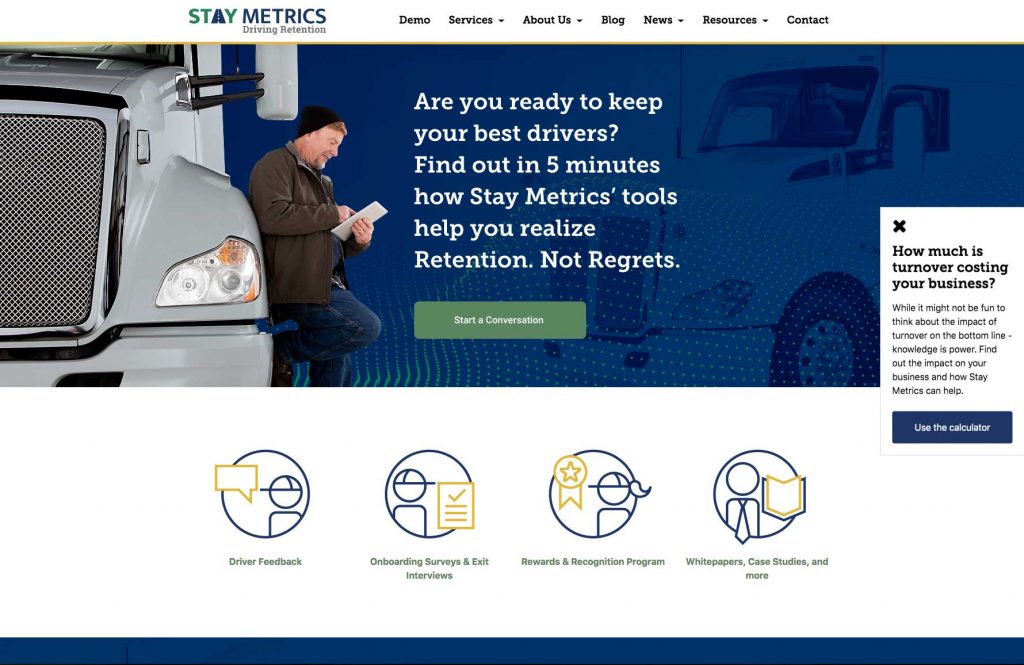 ---