---
Your Step-by-Step Guide to Moving to Google Analytics 4 with Force 5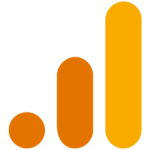 Did you know that Google's Universal Analytics (the platform most websites—likely yours, too–have been using to track traffic for more than a decade) will stop collecting data in July 2023? This means that if you have not transitioned to the new Google Analytics 4 platform, you will no longer be able to see how many people visit your website, fill out forms, make purchases, and more. Luckily, time is on your side! Force 5 is ready and able to help you make the switch now, so July 2023 isn't so scary.
Why Set Up Google Analytics 4 Now If I Can Use My Current Setup Through Next Year?
The reason you need to get Google Analytics 4 started as soon as possible is a matter of data consistency. Google Analytics 4 uses a completely different model for tracking web engagement than Universal Analytics. This means that Google cannot simply migrate your data from one platform to the other so you have a smooth, one-stop shop for current data in July 2023.
By setting up your Google Analytics 4 account now, you start generating historical data in the new platform TODAY. You won't be left having to swap between it and the old one to see month-to-month comparisons next summer. That sounds incredibly annoying, doesn't it?
Getting Started Is Easy with Force 5
If this is all starting to sound complicated … don't worry! Force 5 is here to make the whole process easy and ensure you have no interruption in your analytics reporting. For our clients and prospects interested in how their web efforts are converting, we handle everything for you.
Here's our simple step-by-step process to get you set up for the future of web traffic analysis:
We will audit your current Universal Analytics property to see:

What metrics you're tracking
The Reports you're using
If you are tracking multiple websites or apps
All the conversion events you have configured
Filters you have set up, including for internal traffic

Force 5 assesses the level of effort to replicate your existing analytics and KPIs and/or suggest new opportunities that will help you meet your business goals. We then provide a quote for a full-service, hands-off (for you) deployment of GA 4.
Once you accept our quote, we get to work setting up your property including:

Ensuring the new website tag(s) are in place
Filters are set
Views and reports are configured
Conversion events are created and tracked
And more!

Next, we create a monthly report for you that will be automatically sent to a list of email addresses of your choosing, so everyone stays up to date on how well your site is performing.
We will configure any reports you need for historical data within Universal Analytics since this data isn't transferred.
Finally, we meet with you to discuss how to access and use the Google Analytics 4 platform. It's a little different than Universal Analytics, so we get your team up-to-speed on how to access reports, view KPIs, and much more.
Now You're Ready for 2023 and Can Start Seeing New Event Data in Google Analytics 4!
After we complete the process with you, you will have nothing to fear next summer. Your Google Analytics 4 property will start generating data as soon as it's launched. You will be able to compare, for instance, performance in the 3rd quarter of 2023 to the 1st quarter of 2023 on the same platform.
We also think you'll love the event-based tracking in Google Analytics 4. This data gives you insights into your site's user experience, including how often people play videos, scroll, click links, and more. There are a lot of great reasons why Google is making this switch. And after Force 5 makes the process easy for you, there are only good things to see here!
Ready to get started? Reach out to Force 5 right away. We are going to be reaching out to our current clients soon. If you want a smooth Analytics experience, now is the time, and we're here to help!
---