---
---
Your Brand is More than your Logo.
---
---
That's the billion-dollar question ... sometimes quite literally!
You only have to look at the power of brands like Coca-Cola, Toyota, Patagonia, Kraft, and many more to know that there's something about brand that can inspire people to action, whether that action is buying a product, scheduling a service, or sometimes even changing the trajectory of their lives.
But what is it that has this kind of influence?
Brand is essentially how you present your organization to the world--in all its facets, including:
Visually - Logos, color palettes, font choices, types of communication mediums and channels, and more.
Tonally - How you say what you say. The terminology you choose for people, places, and things. Your choice of allusions.
Missionally - What are you trying to accomplish in the world? How do you share that mission?
But the amazing thing about brand and marketing is it isn't just these globally-known companies that can use brand to build a following. Brand is part of how each one of our businesses come to be known by customers, partners, and community members.
In other words, brand is already part of what you do. Wouldn't it make sense to make that as powerful a tool as you can? 
Every brand is unique, but the elements that make them are fairly consistent. To make a brand that works, you need it to answer three core questions:
What makes your organization recognizably "you"?
Brand helps you define it.
It's funny how often different people think the same company does different things. Brand building helps you all get on the same page and identify what is essential about your organization.
Don't forget about this step. It isn't always self-evident why something you do has meaning. A great brand shares what makes its work important.
What We Offer: A Proven Brand Building and Development Process
---
Force 5 offers a brand building and development process that has helped dozens of businesses in our region find the right path for their brand.
Our process includes dedicated time for:
Learning what your brand is ... and helping you define it.
Building strategies to embody your brand in day-to-day operations.
Helping you inspire your team to "buy in" to the brand identity you set.
Creating the resources you need to express your brand in all your communications: including brand guidelines, logos, color palettes, and more!
Each project is a little different, as each brand is distinctive, too.
It all starts by reaching out to Force 5 to set up a short discovery call. We'll walk questions that will help us determine what size of engagement is best for your business and what resources we can bring to help you reach your goals.
---
The Brand Development Process
---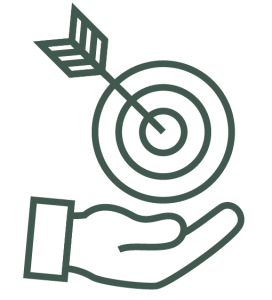 Led by a Certified Brand Strategist we'll walk you through the best ways to "discover" your brand. We call it this because usually you or someone at your organization inherently knows what the brand is about. We just have to bring it out so you can define it.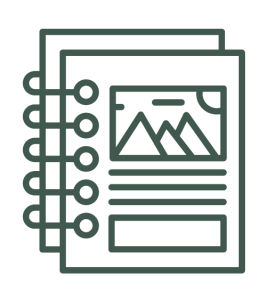 Here's where we get to work making your brand identity a reality. We develop with you to define your brand essence, communicate what that means, and strategize on how you will "live it out." We also use our technical marketing expertise to produce the assets, brand guides, and more you will need.
Partnering with you, we help you bring your brand to life! That means inspiring people to act, analyzing the results, and more. We help you launch the brand and keep tabs on how it's going.
What Is the Brand Discovery Process Like?
---
Hear from David Kibbe, from Indiana Trust Wealth Management, a recent Brand Discovery customer
---
What if I like my brand?
Brand Building doesn't necessarily mean a rebrand. You may simply learn more about what your brand means and how to express it visually, through your communications, and much more.
How long does a Brand Building engagement take?
While timelines can vary based on scope, typically these projects last 11-14 weeks to allow time for all interviews, data collection, meetings, and asset creation.
My company has been around for a long time. Is this a good option for us?
Yes, regardless of how long you've been in business, there's never a bad time to think about and build up your brand. Especially if it's time for a visual refresh. Brand Building is a good fit for new and old companies.
What are your teams' credentials for this work?
Force 5's President Deb DeFreeuw is the only Certified Brand Strategist in our region, and one of only a handful nationwide. She has both the training and experience to help you discover what your brand has to offer.
How will I know the project is successful?
One of the best ways to know if your Brand Building project is a success is to ask your clients and those in the community if they've noticed a difference. Chances are, if you are truly living out the values of your brand, it will be hard to miss!